Solar Panels Use to Generate Power and the Impact on Climate Change
Oro Valley, AZ – Climate change has been a major concern in the past decade, especially with increased carbon and greenhouse gas (GHG) emissions. The electric power sector is estimated to contribute at least 28% of all emissions, further impacting the climate through rising sea levels, rising global temperatures, warming oceans, etc. Solar Refrigerator Company is addressing these problems through its wide range of renewable energy products, which leverages solar energy to reduce carbon emissions.
Through products like Solar Panels from Solar Refrigerator Company, more people can now generate cheaper energy in the face of rising energy costs while also significantly reducing their carbon footprint.
The company's spokesperson, Colin Smith, noted that its products aim to help more people reduce their reliance on traditional energy sources, which negatively affect the environment. Through the company's solar-powered products, more people can now generate and harvest clean energy without burning fossil fuels or contributing to greenhouse gases and their effect on the global climate.
Speaking further on the contributions of solar energy and products to the environment, the company's spokesperson highlighted the flexibility of solar installations, which can be anywhere, whether on land, rooftops, carports, cars, window panes, etc., as opposed to the traditional means of energy generation through fossil fuel, heavy chemicals, and toxic gases.
Discussing how more people can reduce their personal and national carbon footprint by adopting renewable energy sources and products, the company's lead noted that products like Solar Refrigerators, solar panels, solar batteries, etc., have become subsidized, and their prices dramatically reduced to improve adoption while reducing the impact of traditional energy sources on the environment.
He maintained that increased adoption of these renewable energy-powered products would ultimately reduce dependence on fossil fuels while drastically reducing the negative impact of carbon and greenhouse gases on climate change.
Solar Refrigerator Company welcomes customers to enjoy their competitively priced solar power and DC appliance solutions while contributing positively to the environment and reducing their dependence on costly traditional energy. The company offers an array of products, including Made in USA solar panels of different capacities ranging from 100 Watts to 355 Watts.
The company's product catalog also includes a range of solar-powered refrigerators available in different sizes and suitable for various uses, from camping and vacationing to home, food trucks, and other commercial uses. Customers can browse the different available sizes, from the 1.62 cu ft (46L) size camping refrigerator to the 15.9 cu ft (450L) solar refrigerator, perfect for home and commercial use.
Visit the Solar Refrigerator Company website for other competitively priced solar products like solar freezers, solar kits, 12-volt batteries, inverters, solar charge controllers, parts and accessories, etc. The company is located at 1846 East Innovation Park Drive, Oro Valley, AZ, 85755, and can be reached via phone at 520-200-7330.
Media Contact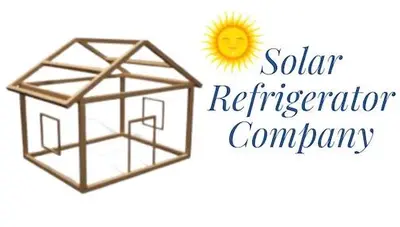 Company Name
Solar Refrigerator Company
Contact Name
Colin Smith
Phone
520-200-7330
Address
1846 East Innovation Park Drive
City
Oro Valley
State
AZ
Postal Code
85755
Country
United States
Website
http://www.solarrefrigerator.com/
About Post Author