SSR Roofing Provides Reliable Roof Replacement and Hail, Wind and Storm Damage Identification and Repair Services
Alpharetta, GA: SSR Roofing is a trusted roofing inspection and replacement contractor. Their areas of specialization include roof replacement, roof inspection, insurance approvals, and hail & wind damage identification. When carrying out roof replacement, the team will remove the existing roof and install a strong, beautiful new roof. As part of standard practice,
SSR Roofing's team provides clients with useful information to help them make informed decisions. As a premier roof replacement specialist, SSR Roofing is focused on delivering a one-of-a-kind customer service experience. This is demonstrated by respecting the client's time and property and working fast and efficiently for minimum disruption.  
SSR Roofing new roof installation, repair, and replacement are conducted using high-quality roofing materials. Roof replacement service is often requested as part of home maintenance and a strategy to set up the first line of defense against the elements. The service begins with a roof inspection to assess the condition of the roof and its support system. This process involves using the latest technology, such as AL software and drones, to cover the full scale of the damage and accurately document the roof's condition.  
The next step is approving the estimates and claims. During the process, the team will provide the property owner with a quote, communicate with the insurance adjuster, and schedule an appointment before replacing the roof. Property owners are required to pay the deductible amount before the insurance company clears the balance. The cost of retail roof replacement is determined by many factors, including the size of the roof, roofing products, and the complexity of the roofing system. 
The company also provides hail and wind damage identification services. They will check to see if there are any splits on the shingles, broken window panes, and other signs of damage.  By choosing SSR Roofing, businesses and homeowners get to work with an experienced contractor who will expertly assess their roofs, provide valuable information, and oversee all projects professionally from start to finish. 
Many clients have posted reviews online detailing their personal experiences with the company. A satisfied client wrote, "They did a great job, were professional, clean and efficient, and paid attention to the details. Highly recommended!"
The company's business hours are Monday to Friday, 7 am – 6 pm, and Saturday by appointment. The roofing contractor at SSR Roofing can be reached at 404-882-8500. Their office is strategically located at 44 Milton Ave, Alpharetta, Georgia, 30009, US.  From their website, clients can get Google Maps' directions to SSR Roofing. Areas served by the company stretch as far as Milton, Alpharetta, Hickory Flat, Cumming, Woodstock, Crabapple, Canton, and Holly Springs, GA.
Media Contact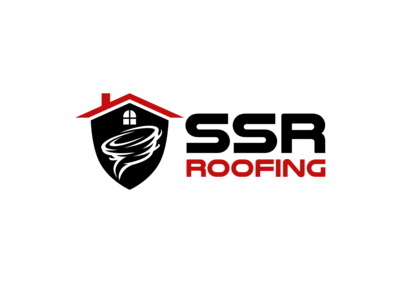 Company Name
SSR Roofing
Contact Name
David Garner
Phone
404-882-8500
Address
44 Milton Ave
City
Alpharetta
State
Georgia
Postal Code
30009
Country
United States
Website
https://www.ssrroofing.com/
About Post Author