Step Up Coaching Recently Announced Plans for Expansion as Demand for Their Executive Coaching Services Surge
Step Up Coaching offers experienced executive and business coaches that partner with C-Suite Executives, Entrepreneurs, and Business Owners to clarify their vision, set achievable goals, and develop a strategic plan for success. 
Their results-oriented coaching leverages their extensive experience to provide new perspectives, enhance leadership skills, and drive personal and professional growth with a tracking app to ensure accountability so clients can achieve their fullest potential.
Business and Executive Coaching Services include:
Business Coaching
Business Exit & Succession Coaching
Career Coaching
Conflict Management Coaching
Culture Coaching
Data Analytics and Management Coaching
EOS Implementation Coaching
Executive Coaching
M&A Coaching
Productivity Coaching
Sales Coaching
Strategic Planning Coaching
Step Up Life Coaching and Mentoring empowers individuals to achieve their goals through tailored support, accountability, and actionable plans. Their positive and proactive coaches specialize in identifying areas of improvement to inspire clients to reach their fullest potential. 
With a team that includes former coaching clients, they provide invaluable perspective based on their personal experiences navigating school, career, and life challenges.
Life Coaching and Mentoring Services include:
Adolescent Coaching
Career Coaching
Emotional Health Coaching
Family and Parenting Coaching
Life Coaching
Positive Intelligence Coaching
Relationship Coaching
Sports Performance Coaching
Wellness Coaching
5-Star Testimonials Include:
"When I was looking to take my managerial skills to the next level three years ago, I called Daron. Along the way, Daron's questions allowed me to bring my professional "why" into focus, which in turn permitted me space to feel comfortable in crucial conversations with my reports and colleagues. The bottom line: hidden interpersonal opportunities became visible, and I was able to refine the vision of my legal and compliance team and become the leader I aspire to be. If you are looking to take your professional performance to the next level, I could not more strongly recommend Daron to you." David Charnin, GC, Steel Perlot Management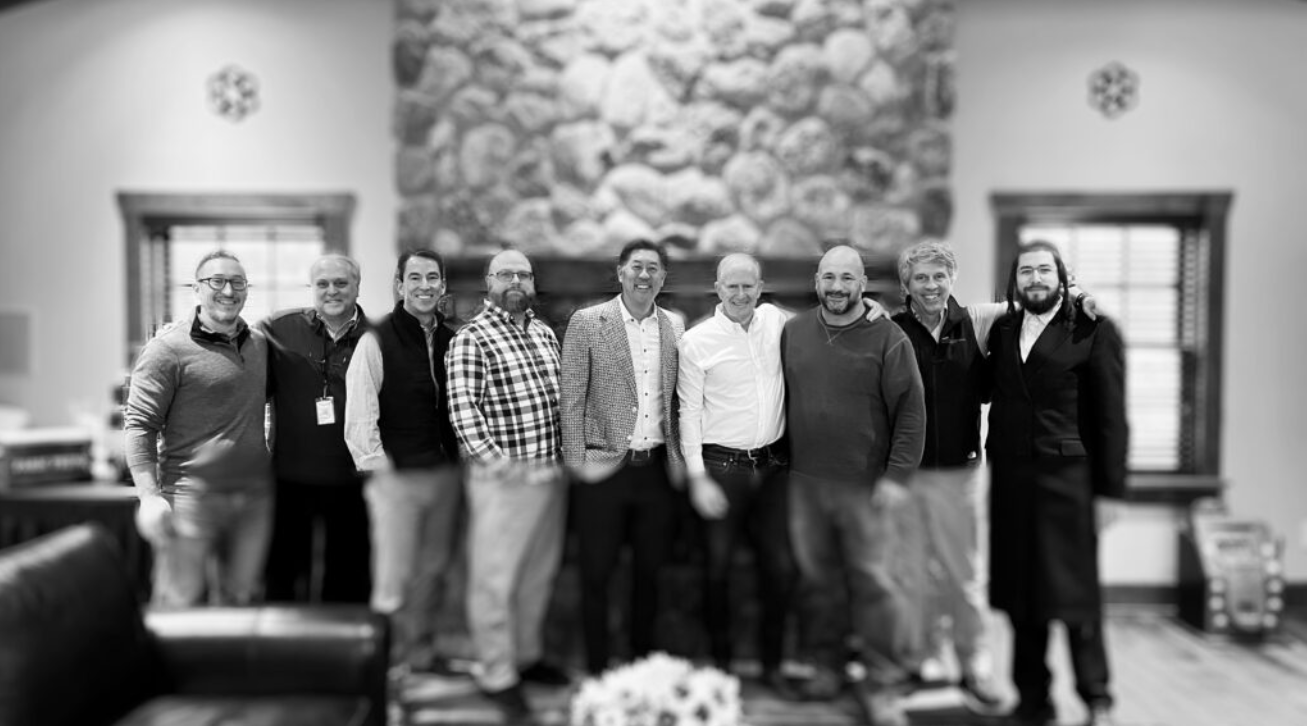 "It is difficult to put into words what Daron has meant to me personally and professionally. He has helped me become a better leader, businessperson, and most importantly, Dad and Husband. He has been there through some of my highest highs and lowest lows, always available to talk and provide perspective. In the time I have worked with Daron my business has more than tripled in size while increasing profit margins substantially. He is one of only a handful of people that I could consider as having a major impact on my trajectory in terms of business and life. He is truly special." Sean Taylor, CEO, Healthcare.com
"Daron helped me uncover strengths in myself over a decade ago that I still rely on to this day. A more dedicated coach does not exist, and Daron celebrates his clients' successes like his own while finding a way to lift you higher than you thought possible." Brian Gerardi, Instructor, Officeship at the US Military Academy, West Point
The professionals at Step Up Coaching understand that decision-making is critical to the success of individuals, leaders, and their organizations. That's why they developed a unique approach to coaching centered on critical thinking with a coaching process designed to help clients gain clarity on the core, underlying issues and shift perspectives so they can make meaningful progress towards their goals.
Inherent biases and limited experiences can cloud judgment, leading to solving symptoms rather than addressing the true underlying cause of challenges. Step Up Coaching's critical thinking approach empowers clients to move past any blind spots to see the world as it may be, rather than continue biased thinking that is based on past experiences and emotions. 
About Daron Shepard
Daron Shepard is a highly experienced executive business coach with a diverse background in health, wellness, psychology, sports coaching, and business. He is an expert in leadership development, creating positive company culture, career counseling, conflict resolution, and resilience training. 
Currently, he is a CEO Chair with Vistage International and Co-founder and CEO of Step Up Coaching, which provides coaching services to empower clients and organizations. With a philosophy that emphasizes self-acceptance, resilience, and choice, Daron has also worked as a psychotherapist, facilitator, instructor, and varsity football coach.
According to Daron, "At Step Up Coaching we inspire and empower individuals, teams, and businesses to Step Up and become the version of themselves that they aspire to be."
Media Contact

Company Name
Step Up Coaching
Contact Name
Daron Shepard
Phone
(203) 663-1700
City
Westport
State
CT
Country
United States
Website
https://stepupsite.com/
About Post Author