The Fish Sushi Restaurant, the Best Sushi Restaurant Near Houston, Offers a Stellar Dining Experience
Houston, TX: Sushi is not only a cuisine and a tradition, but it has incredibly loyal lovers in Houston. To give guests the best dining experience, The Fish Sushi Restaurant offers an expansive menu. The best sushi restaurant near Houston ensures the salmon, tuna, and halibut are fresh, whether sourced locally or internationally. 
The beef teriyaki and pork katsu served at the restaurant are also responsibly sourced. For the ingredients, they work closely with local farmers to ensure the final serving only contains the freshest and tastiest ingredients.
As one of the top sushi restaurants near Houston,  The Fish Sushi Restaurant has amazing soups and salads. Guests can try out the miso soup, clear onion, mushroom soup, blue crab corn soup, UDON noodle soup, arugula soup, and house salad (among others). Like the other servings, the soups and salad are carefully prepared to give the customer the best experience.
For starters, guests have a wide array of options to choose from. The establishment serves the popular Japanese Crudo with Japanese snapper, citrus sauce, cranberry gel, yuzu tobiko 19, and fresh herbs. Other delicious options worth checking include midtown tataki, Eighth Wonder, YellowTail jalapeno, tuna tartare, and shellfish and sashimi tower, which is a chef's seasonal selection. 
The restaurant also serves various sushi dishes such as salmon (Atlantic), tuna, salmon belly, mackerel (Norway), Yellowtail, Smoke salmon, and Escobar. Depending on the guest's preference, the sushi servings can be a piece or five pieces of either nigiri or sashimi. Alternatively, they can enjoy dynamite shrimp, blue crab fried rice, buffalo chicken wontons, calamari, pork gyoza, and beef ribeye rolls, among others. 
In addition, the sushi restaurant is an ideal choice for guests looking for lunch Bentos with pickled vegetables, miso soup, salad, and steamed rice. On the other hand, they can opt for chicken teriyaki, shrimp tempura, beet teriyaki, miso cod, curry katsu, glazed salmon, firecracker chicken, or bbq short rib. The establishment also prepares and serves sushi combinations such as bento sushi special and fish plus, among others. 
Besides interesting offerings, The Fish Sushi Restaurant is comfortable and ambient for quick work lunches and simple dinners. The restaurant location, which is more accessible, is also a perfect option for guests looking for a 5-star rated space for catering occasions. 
Speaking about the restaurant's vibrant offerings, one guest noted: "The lobster cream cheese appetizer is the best appetizer I've ever had at any restaurant. Hands-down! For this reason, I will continue to come to this restaurant, again and again, year after year, and I pray that they never go out of business! The baked lobster sushi roll was amazing as well! I have never had anything bad at this restaurant; everything is always amazing." 
The Fish Sushi Restaurant is located at 309 Gray Street #107, Houston, TX, 77002, US. Visit the website to view their menu or to make a reservation.
Media Contact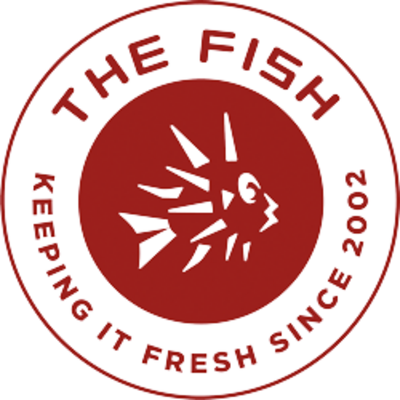 Company Name
The Fish Sushi Restaurant
Contact Name
The Fish
Address
309 Gray Street #107
City
Houston
State
Texas
Postal Code
77002
Country
United States
Website
https://fishhouston.com/
About Post Author