The Top Benefits of Choosing Two Hearts Homes for Seniors for Residential Assisted Living Needs in Northwest Indiana
Lowell, IN – Two Hearts Homes for Seniors is dedicated to providing a warm and caring environment for seniors who need assistance with daily tasks. The residential assisted living community is designed to provide seniors with a comfortable, home-like environment where they can receive the help they need while maintaining their independence and dignity.
One of the primary benefits of the community is the personalized care and attention provided to each resident. The staff at Two Hearts Homes for Seniors understands that every resident has unique needs and preferences, and they work to provide individualized care and support to each resident. This personalized care approach ensures that residents receive the assistance they need while still feeling valued and respected.

The community offers a range of services and amenities to support residents in their daily lives. Assistance with cooking, cleaning, medication management, grooming, and recreational activities is available to help residents maintain their health and well-being. The community also offers transportation services to help residents get to appointments and run errands.
The residential assisted living community is housed in a 16-bedroom property with a ranch-style design. Each resident gets a private room with a private bathroom and shower, ensuring their privacy and comfort. The community also features common areas where residents can socialize and relax, such as dining areas, entertainment centers, outdoor spaces, and sitting rooms.
Two Hearts Homes for Seniors in Lowell, IN, offers innovative amenities such as 24-hour CCTV security cameras, resident emergency pendant door monitoring devices, and a backup whole-home generator. Additionally, a therapy dog is available on-site to provide residents with affection, support, and comfort. The highly trained staff members provide 24-hour care and supervision to ensure the safety and well-being of all residents.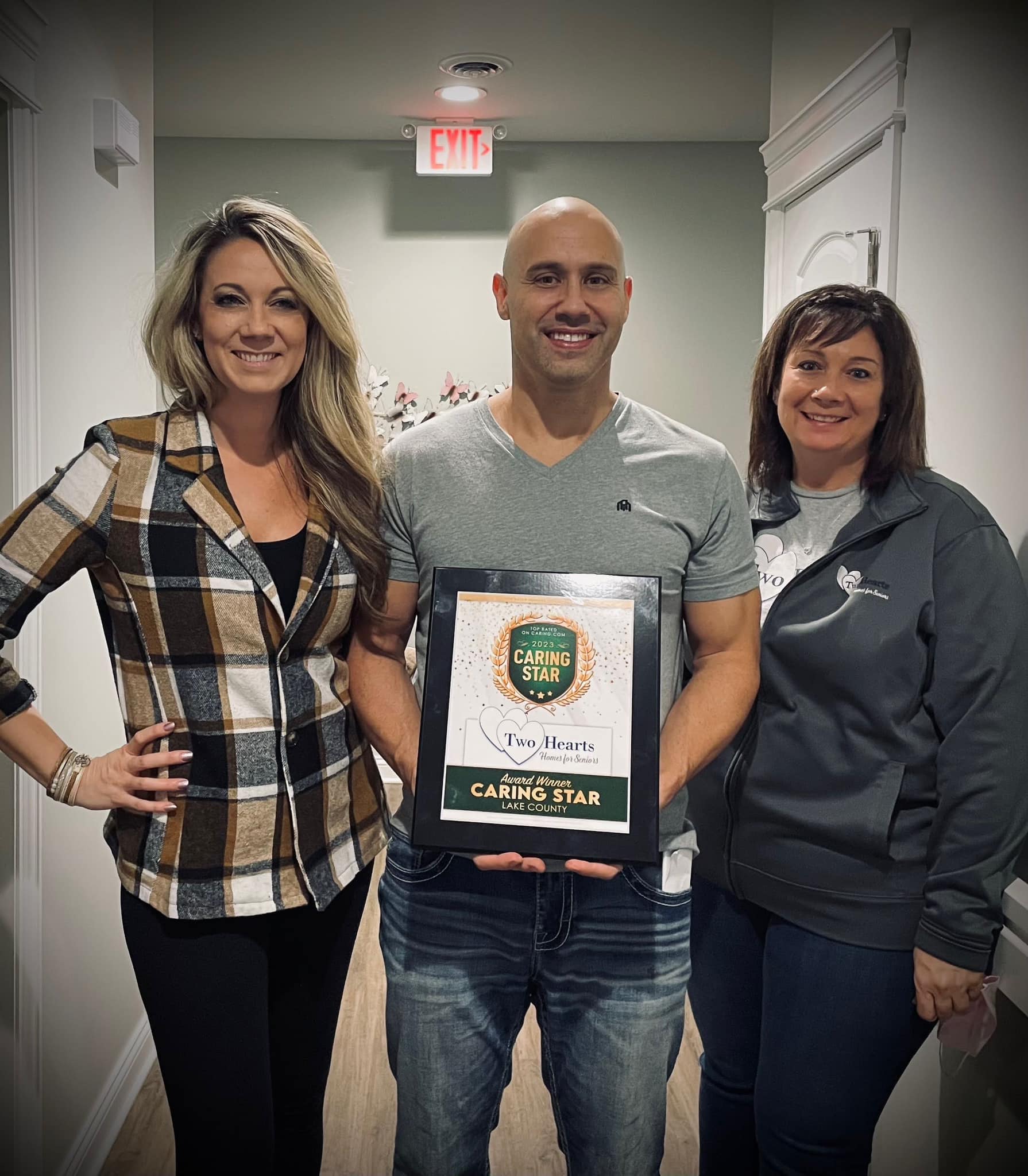 Residents at Two Hearts Homes for Seniors in Crown Point, IN engage in a variety of activities to promote productivity and motivation. The community offers daily recreational activities, including both individual and group games. In addition, the staff provides housekeeping and laundry services to maintain a clean and hygienic environment, and there is always an on-call physician and nurse available to address any health concerns that may arise. Each caregiver is responsible for a maximum of six residents at a time, ensuring individualized attention and care.
A quote from the community's website stated this about their services,
"Our vision is to create a place for seniors in the retirement community that feels like they are a part of a family. We provide seniors in need with worry-free comfortable, safe and secure living options."
Two Hearts Homes for Seniors has provided an online cost calculator on their website to help clients determine how much they will spend if their loved one becomes a resident. They have an article on inclusive pricing which allows clients to compare their costs with other larger residential assisted living communities. 
Visit the home's website for more information on their assisted living services for seniors and to contact a representative. Two Hearts Homes for Seniors is located at 18220 Clark St., Lowell, IN, 46356, US.
Media Contact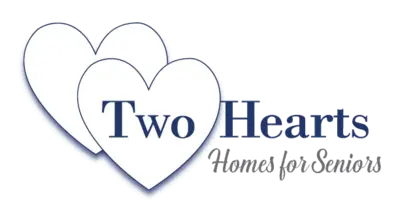 Company Name
Two Hearts Homes for Seniors
Contact Name
Janel Robilotta
Phone
(219) 600-2200
Address
18220 Clark St.
City
Lowell
State
Indiana
Postal Code
46356
Country
United States
Website
https://twohearts.care/
About Post Author