Titan Garage Doors: Providing Top-Notch 24/7 Garage Door Repair Services
Titan Garage Doors' mission is to provide top-quality services to the community. Their technicians are trained to handle garage door malfunctions, including broken springs, faulty openers, and everything in between. With their extensive knowledge and experience, the team can diagnose and fix any problem quickly and efficiently, ensuring the garage door is back in order within no time.
The company has received tons of five-star reviews on Google. One happy client said, "We were very happy with the service we received. We had a spring and cables replaced. Our technician Moses was knowledgeable and friendly. He took the time to explain everything and check the full function of our garage door. Our door was fixed quickly (the day after we got a quote), and prices are very fair. Thank you Moses and Titan Garage Doors, for your excellent service!"
Due to wear and tear, broken springs are one of the most common issues with garage doors; second to, misaligned sensors, the springs may be broken or require balancing. Fortunately, Titan Garage Doors has quality, locally manufactured springs from Canadian steel that they install in case of broken springs. A standard spring should be rated for 10k cycles and may snap after this point. The experts from Titan Garage Doors have the necessary equipment to replace broken springs. They offer safe, reliable, and professional garage door repair services and customers can rely on them to handle all their issues professionally and within the shortest time possible.
In addition, Titan Garage Doors offers garage door opener installations and services. The team carries original garage door opener parts and accessories to ensure quick and same-day service. This company also offers a one-year guarantee on all services provided. Residential and commercial clients who notice abnormal garage door functions can call them and enjoy their reliable services. The team will quickly diagnose and fix the problem, ensuring that safety and efficiency are restored.
At Titan Garage Doors, customer satisfaction is a top priority. The team understands the importance of having a functional garage door and works tirelessly to ensure that clients receive the best service possible. Before leaving, the team ensures everything is set and safely installed to avoid accidents. Their commitment to quality and customer satisfaction has earned them a reputation as one of the area's leading garage door repair companies.
Titan Garage Doors serves the greater Vancouver area and is based out of Coquitlam BC. To contact Titan Garage Doors, call 604-313-0108 or visit their website for more information about their services.
Media Contact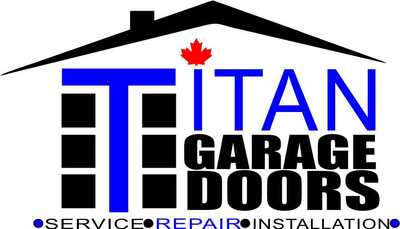 Company Name
Titan Garage Doors
Contact Name
Alex Stratovich
Phone
604-313-0108
City
Coquitlam
State
BC
Country
Canada
Website
https://titangaragedoors.ca/
About Post Author