Unlock Insights in Chlamydia & Mycoplasma Antibody and Peptide Discovery with Creative Biolabs
During the COVID-19 pandemic, many countries had reported a resurgence of sexually transmitted infections (STIs) and the emergence of non-classical STIs globally, including chlamydia and mycoplasma. Taking advantage of the established AntInfect™ Platform, Creative Biolabs now highlights the anti-chlamydia and -mycoplasma biomolecular discovery services for research on related antibody and peptide therapeutics.
After years of striving for excellence, Creative Biolabs has established a high-throughput AntInfect™ Platform for biomolecular development against infectives, which employs antigen-specific B lymphocytes cytometry technology, hybridoma technology, and phage display technology for antibody development. A comprehensive list of premade peptide libraries, as well as custom peptide library construction and screening service, is also included for Antimicrobial Peptide (AMP) discovery. 
Antibody Discovery and Epitope Identification Services for Chlamydia
Based on their high-throughput anti-bacteria biomolecular discovery system, Creative Biolabs has accumulated extensive experience in the discovery of anti-chlamydia antibody and epitope identification. Based on advanced phage display technologies, the epitope for monoclonal antibodies against chlamydia or patient serum with chlamydia infection can be identified by screening the phage display peptide libraries with different properties.
The hottest targets for antibody development against chlamydia include lipopolysaccharide (LPS) and elementary bodies (EBs).
Antibody Discovery and Epitope Identification Services for Mycoplasma
Creative Biolabs has developed several strategies for anti-mycoplasma antibody discovery. Diverse species can be used as targets, including but not limited to M. Pneumoniae, M. Genitalium, M. agalactiae, M. hyopneumoniae, M. arginine. The scientist team is proficient in phage display techniques, which have been widely employed to map epitope structures. For Mycoplasma-specific binding peptide identification, Creative Biolabs has rich experience and can offer high-quality customized services by adjusting protocols to meet every unique requirement.
"Whether you're aiming to develop a specific antibody or a peptide, the AntInfect™ Platform can help you navigate and choose the best strategy for your projects," introduced a senior scientist at Creative Biolabs, "Especially for peptide discovery, we are pleased to introduce our peptide array platform for high-throughput AMP discovery. You can trust us for peptide array design and scalable, as well as reproducible photolithographic synthesis of high-quality peptide arrays."
Find more information about the discovery service of antibody and functional peptide targeting bacteria, parasites, and viruses on the official website https://www.creative-biolabs.com/antinfect/.
About Creative Biolabs
As a leading custom service provider in antibody development and engineering, Creative Biolabs has established cutting-edge technologies to support functional biomolecule development for infectious diseases. The service portfolio is comprised of anti-infective antibody and peptide discovery and small molecule drug discovery for a wide range of virus, bacterial, and parasite infections.
Media Contact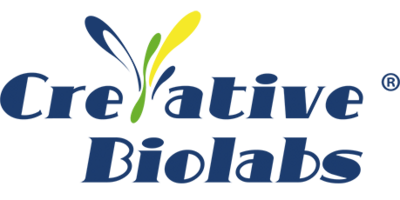 Company Name
Creative Biolabs
Contact Name
Candy Swift
State
NY
Country
United States
Website
https://www.creative-biolabs.com/antinfect/
About Post Author