Winnipeg Cannabis Dispensary Introduces New Products From Leading Brands
WINNIPEG, MB: The Joint, a Winnipeg cannabis shop, is expanding its product selection. The new products featured on its website are produced by some of the leading cannabis brands in Canada. These brands are as follows:
Topleaf is a company founded by cannabis enthusiasts. It sets out to produce small batches of high-quality cannabis. Each strain features unique terpene profiles and full-bodied flavours. 
Palmetto is another cannabis brand that describes itself as "made by cannabis lovers for cannabis lovers". Part of its mission is to help cannabis consumers enjoy the product in a safe, fun, and convenient way. 
Growtown is continually striving to improve its products through research and feedback from consumers. Its core values are innovation and legacy, with a mission to leave its mark on the cannabis community. The Joint now carries pre-rolled joints and vape cartridges by Growtown. 
Wyld specializes in creating cannabis-infused gummies. Their flavour range includes strawberry, sour cherry, and sour apple. Consumers can choose from indica-enhanced, sativa-enhanced, and hybrid-enhanced varieties of its THC-infused gummies. 
Cruuzy makes pre-rolled joints, giving consumers a more convenient way to use cannabis products. Its flavour-infused pre-rolls pack powerful aromas and potent cannabinoids.
Kolab Project is a licenced Canadian cannabis provider. The company is committed to making cannabis production more sustainable. The brand brings creative packaging to all of its cannabis products, which include vape cartridges, gummies, dried cannabis, and live resin.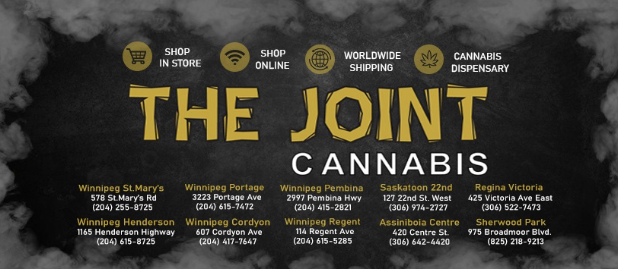 "We're excited to provide our customers with a wide range of local and Canadian cannabis brands," said Bartosz Stras, owner and founder of The Joint. "It's part of our commitment to stocking our stores with only the highest quality products."
The Joint also carries products from several top cannabis brands in Canada, including:
Broken Coast
Doja
Redecan
Spinach
The Joint has cannabis stores across Manitoba, Saskatchewan, and Alberta. The company is known for offering high-quality cannabis products at affordable prices. For more information about The Joint and the services it provides, visit its website at https://thejointcannabis.ca/. 
https://thejointcannabis.ca/blogs/news/winnipeg-cannabis-dispensary-introduces-new-products-from-leading-brands
https://thejointcannabis.ca/collections/cannabis-new-arrivals-sk/
Media Contact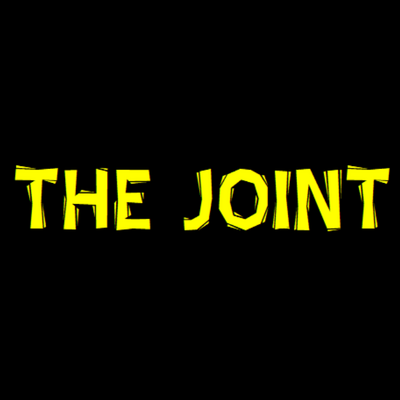 Company Name
The Joint Cannabis Shop
Contact Name
Bartosz Stras
Phone
(204) 255-8725
Address
578 St Mary's Rd.
City
Winnipeg
State
Manitoba
Postal Code
R2M 3L5
Country
Canada
Website
https://thejointcannabis.ca/
About Post Author