Winnipeg Cannabis Dispensary Opens Two New Locations
WINNIPEG, Manitoba:  The Joint Cannabis, a cannabis dispensary with stores across Manitoba and Saskatchewan, is opening two new locations.  The Joint Charleswood is located at 3900 Grant Ave. Unit 8 in Winnipeg; The Joint Massey is located at 196 Massey Rd. in Regina, SK.  
Serving Canadians since 2007, The Joint Cannabis (The Joint Tobacconist & Glass Gallery prior to cannabis legalization) is a prairie cannabis and vape shop that offers an extensive selection of high-quality, affordable cannabis, cannabis accessories, nicotine vape products, and glass products.  With its two newest locations, The Joint Cannabis has a total of seventeen retail locations (ten in Winnipeg, four in Saskatoon, two in Regina, and one in Assiniboia, Saskatchewan).  It also offers online delivery services and is committed to providing exceptional service to each and every one of its customers.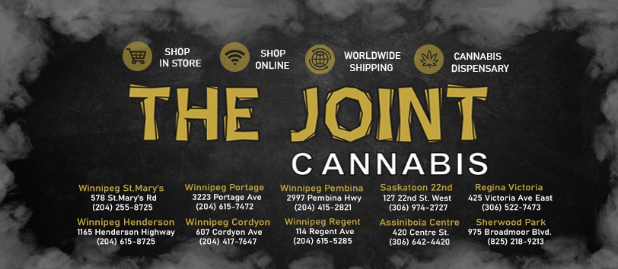 The Owner and founder of The Joint, believes that his company continues to thrive and expand because of its excellent and vast product line, affordable pricing, and superior customer service.  "At The Joint, we strive to provide our customers with the best shopping experience possible," he says.  "We maintain a massive product selection and also keep our prices as competitive as possible."  Stras also adds that The Joint strives to provide convenient retail experiences for its customers.  
The Joint Charleswood will serve Winnipeg's Charleswood community while The Joint Massey will serve Regina's Hillsdale neighbourhood.  Both stores are open seven days a week from 9 a.m. to 11 p.m.  The Joint Cannabis carries cannabis flower, pre-rolls, extracts, edibles, beverages, and accessories as well as nicotine vapes, CBD, and topicals.  In both Manitoba and Saskatchewan, you must be nineteen years of age or older to purchase cannabis products.  
To find the nearest location of The Joint Cannabis or for more information about the products and services it provides, visit its website at https://thejointcannabis.ca.
https://thejointcannabis.ca/blogs/news/winnipeg-cannabis-dispensary-opens-two-new-locations
https://thejointcannabis.ca/pages/the-joint-cannabis-shop-regina-massey
Media Contact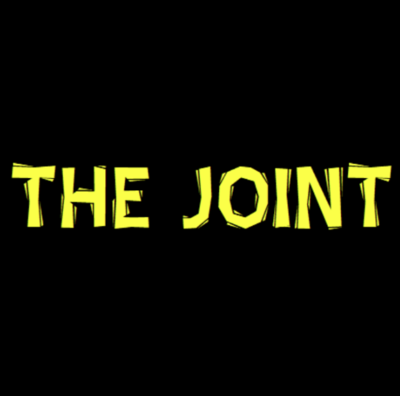 Company Name
The Joint Cannabis Shop
Contact Name
Bartosz Stras
Phone
(306) 789-4420
Address
196 Massey Rd
City
Regina
State
Saskatchewan
Postal Code
S4S 4N5
Country
Canada
Website
https://thejointcannabis.ca/
About Post Author