Winnipeg Industrial Flooring Specialists Seek Experienced Technicians As Demands Increase For Specialty Industrial Coatings
WINNIPEG, Manitoba:  TCF West Inc, an industry leader in technical concrete polishing, flooring, and finishes, is currently finding its services in even higher demand than usual.  Headquartered in Winnipeg but serving all of Canada, the company is looking for experienced workers who can help it expand its services, maintaining its reputation for high-quality workmanship.  
Founded in 1989, TCF West has grown into one of Canada's most respected industrial flooring and surface preparation companies.  Known for craftsmanship, precision, capacity, and the ability to solve unique concrete flooring issues, the vast majority of TCF's projects revolve around industrial and commercial epoxy flooring installation, polished concrete flooring, leveling, terrazzo, traffic membranes, and interior/exterior concrete restoration.  Other services offered include surface preparation, self-levelling underlayments, F-Min grinding, moisture remediation, toppings, and terrazzo installation.  
With more than twenty years of experience in the technical flooring industry, TCF owner, Michael Rosenblat, couldn't be more proud of the reputation his company has garnered.  "We're known for our innovative and creative solutions," says Rosenblat, "and it's because we absolutely love what we do.  Most days, you'll still find me on-site.  If I'm not actively trowelling, broadcasting, or grinding, I'll be working alongside my team to ensure that our exacting standards are met.  We owe it to our clients!"  
Recently, there has been a nationwide increase in demand for high-quality commercial and industrial flooring repairs and installations.  While TCF West is currently taking the extra work in stride, this means that the company is poised to expand in the near future.  Rosenblat says, "We're seeking experienced and motivated people with a commitment to high-quality service and a passion for beautiful yet functional workmanship."  
For more information about TCF West and the services it provides (or to find out more about employment opportunities), visit https://tcfwest.ca.
https://tcfwest.ca/winnipeg-industrial-flooring-specialists-seek-experienced-technicians-as-demands-increase-for-specialty-industrial-coatings/
Media Contact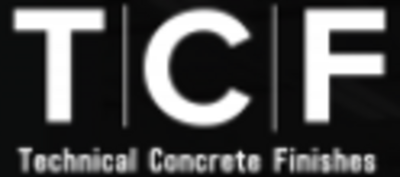 Company Name
TCF West
Contact Name
Michael Rosenblat
Phone
204-694-3444
Address
1380 Notre Dame Ave
City
Winnipeg
State
Manitoba
Postal Code
R3E 0P7
Country
Canada
Website
https://tcfwest.ca/
About Post Author