Zerorez Carpet Cleaning Expands Services to Marysville, WA, Area
Marysville, WA: Zerorez® Carpet Cleaning utilizes its Zr Water® technology to deliver effective and efficient carpet cleaning services. The cleaner eliminates the need for harsh soaps, shampoos, and detergents and leaves carpets with Zero Residue®. Their service covers Carpet Cleaning, Air duct Cleaning, Mattress Cleaning, Hardwood Floor Cleaning, Tile & Grout, and more. Zerorez Carpet Cleaning is expanding its revolutionary carpet cleaning services into Marysville as a strategy to improve the health and cleanliness of homes. The professional services are safe for kids, pets, and the environment.
The Zerorez® Carpet Cleaning Zr Water® technology is usually set at low pressure when cleaning carpet fibers to loosen embedded dirt and eliminate harmful substances. In addition, the carpet cleaning company cares deeply about customer service. That is why they have created a work culture that emphasizes going above and beyond to deliver unmatched customer experience and 100% satisfaction. 
The carpet cleaning company is happy to solve the industry's pressing concerns surrounding safety, the reappearance of discoloration in high-traffic areas and spots, wet carpets, and the training of technicians. Their focus on safety translates to zero tolerance for toxic chemicals that could hurt the environment. Because their carpet cleaning process does not include using soaps and harsh detergents, clients get an opportunity to enjoy innovative, non-toxic water that leaves Zero Residue®. Clients can also expect a professional and uniformed staff that respects their homes.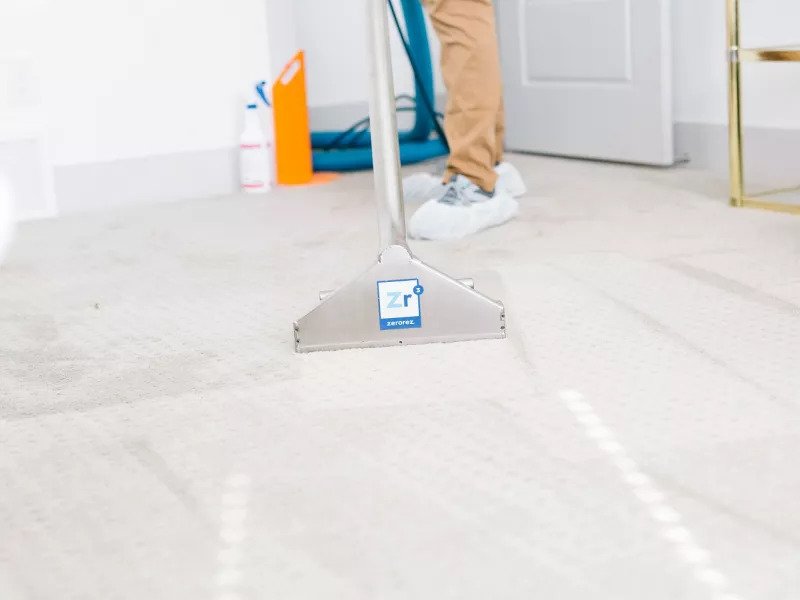 Zerorez® Carpet Cleaning is quickly expanding its services into the Marysville area to impact more residents and businesses positively. Their professionals stand out for delivering non-soaked, soapy carpets using platinum-rated hot water extraction systems. The outcome will leave the carpet and home clean for longer. Clients who select www.zerorezpugetsound.com/marysville commercial cleaning service get an opportunity to save time and worry less about harmful pollutants and allergens. Due to the company's stellar performance, the Carpet and Rug Institute has awarded them the highest platinum rating.  
The company understands that hard surfaces in the kitchen and bathroom can be breeding grounds for dangerous microorganisms that cause infectious diseases, allergic reactions, and odors. Zerorez® multi-surface cleaner applies professional-grade oxidative water to clean such hard surfaces safely. The company partly owes its success to a team-based culture that places emphasis on work, how it is done and why the employees matter in the whole schematic. Company employees enjoy a range of lucrative perks, from daily incentive bonuses and paid training to satisfying and fulfilling work.  
The carpet cleaning pros at Zerorez Carpet Cleaning can be reached at (425) 215-1012. Their office is at 14219 Smokey Point Blvd #12A, Marysville, Washington, 98271, US.
Media Contact

Company Name
Zerorez Carpet Cleaning
Contact Name
Bob Shennum
Phone
(425) 215-1012
Address
14219 Smokey Point Blvd #12A
City
Marysville
State
Washington
Postal Code
98271
Country
United States
Website
https://www.zerorezpugetsound.com/marysville
About Post Author